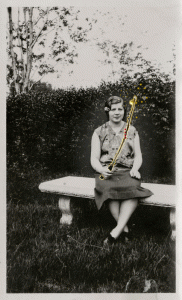 Incorrigibles hosts intergenerational wand-making and story-sharing workshops with formerly incarcerated women and at-risk/high-potential girls. These workshops encompass creativity, object-making, story-sharing, and community conversations. We focus on creativity and play, as well as creating a physical extension of the self, which requires reflection and introspection. Many women with whom we work are survivors, often of childhood trauma. So, on the one hand, wand-making is a creative and playful way to reclaim girlhood later in life. On the other hand, wand-making is simultaneously a more serious and contemplative practice that allows wandmakers to channel themselves– their pasts, their presents, their emotions, their failures, and successes– into an object to share with the world (or to hold for themselves).
Our First Workshop
The first Incorrigibles wand-making workshop took place at the East Hunter Gallery in Harlem, NY as part of the public programming for Visions of Confinement: A Lens on Women in the United States Prison System* exhibition (June 29 – September 10, 2016). Organized by Alison Cornyn, participants made wands as symbols of agency in honor of some of the girls and women who were confined at the New York State Training School for Girls (1904-1974), partly with materials collected from the grounds of the institution. Participants were also welcome to make a wand for themselves or others. Wands were left for the duration of the exhibition.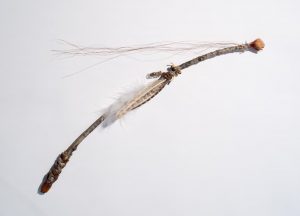 *Visions of Confinement was organized by Issac Scott (Confined Arts) and Arden Sherman (Hunter East Harlem Gallery), and centered around the experiences of incarcerated women, formerly incarcerated women, and their families.
Wand-making workshops have also been held at Ann Street Gallery in Newburgh, NY, and Collar Works in Troy, NY.

Wands as Gifts
Kellner who attended the Hunter Gallery workshop made a wand in honor of Lillian Perez, a former resident of the Training School and now Incorrigibles' Youth Liaison, after reading her story. Touched, Lillian responded in a letter stating, "People will bless you with their thoughts and kindness. Take the small stuff and be grateful. Kellner, though I may not know you, you have made me smile with the beautiful wand."